Dental Care For Seniors: Frequently Asked Questions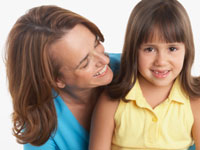 Seniors are the fastest-growing age group in the U.S., in part because medical advances and preventive care are extending life and the quality of it. As the baby boomer generation ages, the senior population is swelling, along with their interest in maintaining healthy bodies and lifestyles. Good oral health is important to overall health and seniors must stay on top of their dental care. It is now possible to keep natural teeth and good dental hygiene plays a vital role in keeping that smile.
Dental Decay and Gum Disease
Talk to your dentist about the proper care of your teeth. Brushing twice a day and flossing regularly are the most important steps you can take to keep your teeth and gums healthy and maintain that smile. If age is causing your gums to recede, clean your teeth thoroughly, but be careful not to irritate or tear the gums. A receding gum line may also expose sensitive portions of teeth; careful brushing is important, as are toothpastes that offer sensitivity protection. If you have difficulty using a toothbrush or floss because arthritis or a stroke has impaired your agility, ask your dentist to recommend commercial products that will make the tasks easier. Bleeding or sensitive gums, constant bad breath, receding gums, and loose teeth are all symptoms of gum disease, which can hasten tooth loss. If you spot these symptoms, talk with your dentist about them before they cause pain and deterioration.
Watch Your Mouth!
After a lifetime of chewing and biting, many seniors have dentures, bridges, crowns, and, of course, their fair share of fillings. Over time, even the best dental hardware can wear out. If you feel changes in your mouth, particularly when you are eating, brushing, or flossing, bring them to your dentist's attention. You may take medications or have a medical condition that results in dry mouth. Saliva production is important to good oral health: it keeps the mouth moist, washes away food particles, and protects against decay from plaque. Enlist the help of your dentist, and ask about artificial saliva products so that you don't have to worry about giving a big smile.
Maintaining Your Dental Investment
Don't stop caring for your teeth and mouth at this stage of the game! Keeping your teeth healthy means greater comfort and enjoyment as you eat, laugh, and speak. Good preventive care will give you something to really smile about!
Brian J. Gray, DDS, MAGD, FICO
Avoiding Big Dental Costs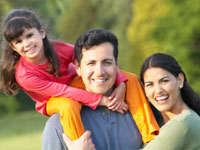 Whoever warned against being "penny wise and pound foolish" must have been thinking of times like these. When the economy is just limping along (and dollars are tight at home) it's natural to look for ways to cut down on unnecessary expenses. Too often, cutting back on today's unnecessary expense leads to far greater costs just a ways down the road. And that's especially true of dental care.
Of course, your dental practitioner recognizes that every household economy goes through its own ups and downs. But they also believe that maintaining a high level of health is the cheapest form of insurance. So they'll work with you to get the dental care you need, and information on dental financing - when you need it.
When you wait too long, a lot can happen.
Gum problems don't hurt at first, so you may not even know you have disease lurking. And periodontitis can flare up despite conscientious home hygiene.
Old fillings can leak at the margins where filling and tooth meet, inviting decay under a filling. If you let it go, it's crown time.
A fractured tooth is often invisible and may require a root canal to save it. Waiting for it to heal usually results in dental bridges.
If you're missing a tooth, your neighboring teeth will grow disrupted and loose.
Topical fluorides and sealants are a good idea for children - even adults.
Early orthodontics can save you a bundle later on.
Another wise philosopher pointed out, "There's a time in the life of every problem when it's large enough to see…and small enough to solve." It might be a good idea to look into dental financing. By catching dental problems before they grow, you'll be spared both money and discomfort in the long run.