Maximizing The Benefits Of Your Dental Team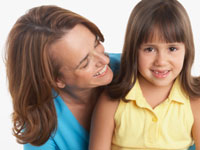 The new dentistry brings together a unique complement of skills, knowledge, and capabilities with one primary focus: ensuring your dental health care. Working as a team, your dentist and the dental finance team he or she has assembled wants to recruit you to join them in making sure this focus is maintained. The dental team has two major parts that you may hear referenced during your visits: the "back" and the "front." These terms refer to two very specific functions of your dental team. The front office handles all the administration, scheduling, and dental financing, and the back office provides the treatment.
Your front office team makes sure you know about scheduling opportunities, handles dental finance, and keeps the administrative details under control to provide you efficient services and support. The back office team is thus free to do what they do best: provide the best dental health care, financing health care and service for you. You'll find the dentist, dental hygienist, and dental assistant ready to assist you during your appointments.
The key component for success of any team is each member's commitment to do their part. As a consumer and team member, your commitment involves three things:
Maintaining your commitment to your dental health through regular hygiene appointments and the daily practice of flossing and brushing.
Asking questions and getting the essential information you need about your teeth and gums or to understand any treatment plans or dental financing.
Staying open to options and opportunities that the new dentistry offers you by thinking about the information and feedback that your dentist provides you about the status of your dental health.
You can maximize the benefits of the skills and expertise of your dental finance team by deciding for yourself what kind of relationship you want with your dentist and the dental team and how they can help you achieve a positive outcome for your dental future.
By Brian DesRoches, PhD
Dental Costs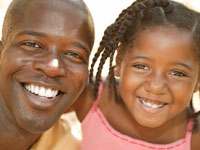 Most everyone is feeling the economic pinch in some way or another. We can't pretend the picture is particularly rosy.
On the other hand, we've all heard the term "false economy." In difficult financial times, some people put off the dental care they need and wait for things to "get better." When it comes to dentistry, that's false economy.
We know budgets go through ups and downs. We also believe that catching small dental problems before they grow will, in the long run, save dental costs. A lot of expensive damage can happen over time.
Say you miss a regular cleaning. You're inviting gum problems like gingivitis, which multiply painlessly, to set in. Old fillings can crack or leak - decay may invade the tooth beneath the filling. Inattention to broken restorations eventually means a crown, certainly the more costly alternative to early repair.
Don't put off dentistry. Don't sacrifice your family's health for economy's sake. When it comes to your mouth, in most cases, a small problem only gets bigger - and more expensive. Preventive care is money in the bank.
Your dentist would like you to share your concerns with his or her financial coordinator. They'll do their part by helping you keep healthy with dental financing. For patients who qualify, they probably can arrange a personal dental loan plan for your care. They're there with options. And they believe good dentistry is good economy.