Why Some People Take Antibiotics Before Visiting The Dentist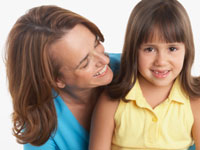 Dentists prescribe prophylactic (to prevent the spread of disease) antibiotics before dental treatment for people with certain medical conditions. The American Heart Association, the American Dental Association, and the American Academy of Orthopedic Surgeons have recommended the guidelines for preventive antibiotics for these medical conditions. The current guidelines were developed for patient well-being, as well as in consideration of the current concern regarding the overuse of antibiotics. The guidelines outline specific medical conditions and provide examples of which dental procedures indicate the need for prophylactic antibiotics.
The risk of infective endocarditis (infection and inflammation of the lining of the heart and its valves) is increased with dental procedures that cause bleeding and the potential release of oral bacteria into the bloodstream of people with certain medical conditions. Individuals who have certain congenital or acquired heart defects, as well as some conditions or abnormalities of the heart, have an increased chance of a bacterial infection.
The link between dental procedures and infective endocarditis is controversial. Not all dental procedures require the use of antibiotic prophylaxis. Dental procedures that have minimal potential to cause bleeding are considered low risk for infective endocarditis. Antibiotic prophylaxis may be indicated for invasive dental procedures that are likely to cause bleeding and release of oral bacteria in the bloodstream.
Also, the release of oral bacteria into the bloodstream appears to increase the risk of developing an infection around a prosthetic joint in people with a depressed immune system. Use of prophylaxis antibiotics is recommended for individuals with total joint replacements who have certain other health conditions.
Antibiotic prophylaxis also can be prescribed for circumstances other than prevention of infective endocarditis and prosthetic joint infections. Some other conditions or situations that may indicate antibiotic prophylaxis include in-dwelling catheters, hemodialysis patients with arteriovenous shunts, shunts for hydrocephalus, oral surgical or operative procedures (depending on the patient's immune system), insulin-dependent diabetes, or diabetics whose disease is poorly controlled.
By Denise J. Fedele, DMD, MS
Dentist Office Fear? Find a Dentist Who Makes You Feel Comfortable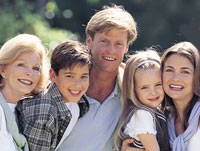 The dentist office may feel like a scary place to many people, but there's no reason to dread a dental appointment. In fact, the consequences of avoiding the dentist's office can be a lot more frightening!
The dental office is where you'll get the regular dental hygiene that will prevent future dental problems. A dental hygienist will give you a teeth cleaning about twice a year. Kids can get fluoride treatments, and patients with gum disease can get periodontal cleaning. Every dental patient also gets a dental exam by a dentist, who looks for any current dental health issues or signals of future oral health problems.
If you don't already have a dentist, you should seek to find a dentist office where you will feel safe and comfortable. Look for a dentist who is caring and experienced, a staff that is friendly and supportive, and an atmosphere that is welcoming and relaxing.
During your first dentist appointment with a new dentist, you'll probably get your teeth cleaned The dentist exam will be quick and easy, and you may also get dental x-rays. If the dentist sees teeth problems that need to be addressed, you'll work together to develop a treatment plan.