Dental Care For Seniors: Frequently Asked Questions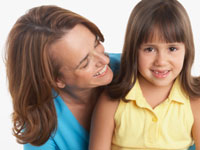 Seniors are the fastest-growing age group in the U.S., in part because medical advances and preventive care are extending life and the quality of it. As the baby boomer generation ages, the senior population is swelling, along with their interest in maintaining healthy bodies and lifestyles. Good oral health is important to overall health and seniors must stay on top of their dental care. It is now possible to keep natural teeth and good dental hygiene plays a vital role in keeping that smile.
Dental Decay and Gum Disease
Talk to your dentist about the proper care of your teeth. Brushing twice a day and flossing regularly are the most important steps you can take to keep your teeth and gums healthy and maintain that smile. If age is causing your gums to recede, clean your teeth thoroughly, but be careful not to irritate or tear the gums. A receding gum line may also expose sensitive portions of teeth; careful brushing is important, as are toothpastes that offer sensitivity protection. If you have difficulty using a toothbrush or floss because arthritis or a stroke has impaired your agility, ask your dentist to recommend commercial products that will make the tasks easier. Bleeding or sensitive gums, constant bad breath, receding gums, and loose teeth are all symptoms of gum disease, which can hasten tooth loss. If you spot these symptoms, talk with your dentist about them before they cause pain and deterioration.
Watch Your Mouth!
After a lifetime of chewing and biting, many seniors have dentures, bridges, crowns, and, of course, their fair share of fillings. Over time, even the best dental hardware can wear out. If you feel changes in your mouth, particularly when you are eating, brushing, or flossing, bring them to your dentist's attention. You may take medications or have a medical condition that results in dry mouth. Saliva production is important to good oral health: it keeps the mouth moist, washes away food particles, and protects against decay from plaque. Enlist the help of your dentist, and ask about artificial saliva products so that you don't have to worry about giving a big smile.
Maintaining Your Dental Investment
Don't stop caring for your teeth and mouth at this stage of the game! Keeping your teeth healthy means greater comfort and enjoyment as you eat, laugh, and speak. Good preventive care will give you something to really smile about!
Brian J. Gray, DDS, MAGD, FICO
Dental Fees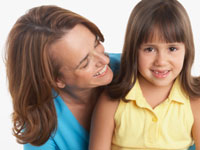 Imagine this: a homeowner, to save a few dollars, decides the roof shouldn't be repaired, the broken windows replaced, the leaky pipes fixed. Think that's the best way to protect such a valuable asset? Of course not.
Yet many people put off caring for the most important asset they have - their health - because of economic reasons. Penny wise and pound foolish, wouldn't you agree?
When it comes to payment for treatment, your dentist's office is committed to helping you comfortably manage your treatment and dental costs through a variety of options.
Their first concern is - always - the state of your oral health. They start by evaluating your current and future needs, and then creating an individualized treatment plan. You may be given a detailed description of their recommendations, plus an estimate of the dental fees that may be incurred.
If you're covered by dental insurance, they will map a plan to achieve the most benefits possible from your carrier. For instance, they may plan to have treatment spread over two "insurance years" to take full advantage of your available benefit dollars.
While you are always responsible for your total obligation (even if insurance benefits result in less coverage than anticipated), your dental office is available to work on an individual basis to develop a dental financing program that makes sense.
Remember that your adult teeth are the last natural set you will ever have. Economics should not stand in the way of preserving and protecting them.