Why Some People Take Antibiotics Before Visiting The Dentist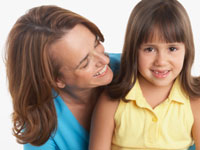 Dentists prescribe prophylactic (to prevent the spread of disease) antibiotics before dental treatment for people with certain medical conditions. The American Heart Association, the American Dental Association, and the American Academy of Orthopedic Surgeons have recommended the guidelines for preventive antibiotics for these medical conditions. The current guidelines were developed for patient well-being, as well as in consideration of the current concern regarding the overuse of antibiotics. The guidelines outline specific medical conditions and provide examples of which dental procedures indicate the need for prophylactic antibiotics.
The risk of infective endocarditis (infection and inflammation of the lining of the heart and its valves) is increased with dental procedures that cause bleeding and the potential release of oral bacteria into the bloodstream of people with certain medical conditions. Individuals who have certain congenital or acquired heart defects, as well as some conditions or abnormalities of the heart, have an increased chance of a bacterial infection.
The link between dental procedures and infective endocarditis is controversial. Not all dental procedures require the use of antibiotic prophylaxis. Dental procedures that have minimal potential to cause bleeding are considered low risk for infective endocarditis. Antibiotic prophylaxis may be indicated for invasive dental procedures that are likely to cause bleeding and release of oral bacteria in the bloodstream.
Also, the release of oral bacteria into the bloodstream appears to increase the risk of developing an infection around a prosthetic joint in people with a depressed immune system. Use of prophylaxis antibiotics is recommended for individuals with total joint replacements who have certain other health conditions.
Antibiotic prophylaxis also can be prescribed for circumstances other than prevention of infective endocarditis and prosthetic joint infections. Some other conditions or situations that may indicate antibiotic prophylaxis include in-dwelling catheters, hemodialysis patients with arteriovenous shunts, shunts for hydrocephalus, oral surgical or operative procedures (depending on the patient's immune system), insulin-dependent diabetes, or diabetics whose disease is poorly controlled.
By Denise J. Fedele, DMD, MS
Scheduling and Planning for Dental Financing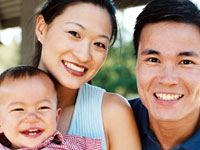 Long-term dentistry always works best with a plan. So as each New Year begins, some dentists sit down with their patients and organize dental health care - in phases - for the coming year.
In the spirit of prevention, one patient might be scheduled for cleanings and periodic examinations to watch closely for developing problems, and catch them before they grow. Another patient may call for complex restoration and will visit more often; in this case, the dentist will propose treatment step by step, over time.
Prearranged care makes sense. You know what to expect from the practice, and can plan your time and dental costs accordingly. By phasing treatment, your dental fees are minimized and, in the end, you still arrive at the same finished product - a healthier you. Moreover, you'll rest assured, knowing you're getting the care you need. Because postponed dentistry inevitably means more dentistry.
For with dental insurance, tight guidelines are in place for pre-determination of coverage, submitting claims, and timely reimbursement. As treatment is planned for the year, you must monitor your benefits "bank" through the months, to be sure you're making the most out of your coverage. When year-end approaches, treatment may accelerate to take advantage of any remaining dental financing benefits before the next New Year, and a new deductible.
Everyone is different: different needs, comfort level, and financial situation. So most dentists are flexible. Insured or not, patients deserve choices. Your dentist is willing to work with you and arrive at a schedule that suits you, a schedule you'll both respect.