Our practice accepts insurance from the following companies.

Delta Dental
Delta Dental Plans Association is a not-for-profit organization with some for-profit affiliates as member companies. Through its 39 independent member companies, it offers national dental coverage to our Santa Rosa dental patients - administering programs and reporting systems that provide employees and individuals with quality, cost-effective dental benefits and superior customer service.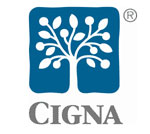 CIGNA
CIGNA offers a variety of dental plans and dental insurance to our Santa Rosa area patients, including CIGNA Dental Care (DHMO), CIGNA Dental PPO or CIGNA Traditional.

MetLife
MetLife offers our Santa Rosa area patients a range of competitively priced dental insurance benefits plans for companies of all sizes.
Friendly, caring staff
The friendly, caring staff of Family and Cosmetic Dentistry in the Santa Rosa, California area strive to make you feel comfortable and well-cared for at your dentist appointment. Michael Hamblin, D.D.S. is committed to serving you and your family's dental needs, year after year. Come and see what we have to offer in a professional setting where top-notch customer service still matters.
Dental veneers for a gorgeous smile
Dr. Michael Hamblin is a trusted Santa Rosa area veneers dentist. Our professional team is dedicated to providing you with quality results in a comfortable and pleasant atmosphere.
You won't have to feel embarrassed any longer by crooked, chipped or discolored teeth. With your new dental veneers, you'll be thrilled to show off your healthy teeth and beautiful smile.
Mercury-free tooth-colored fillings
If you're looking for a more pleasing, silver-free smile, you'll want Santa Rosa area dentist Dr. Michael Hamblin to replace your amalgam fillings with natural-looking composite fillings. Tooth-colored fillings are thought to be safer and more attractive than older silver amalgam fillings. Dr. Hamblin will precisely match your new tooth-colored composite fillings with the natural color of your teeth, providing you with virtually invisible fillings.
Comfortable dental hygiene treatment for oral health
For comfortable dental hygiene treatment in the Santa Rosa, California area, Dr. Michael Hamblin is known for having a gentle touch. The friendly team at Family and Cosmetic Dentistry provides teeth cleaning for a whiter smile.
Maintaining good dental hygiene is the foundation for healthy teeth and gums. We're committed to helping you have a lifetime of oral health.
Variety of payment options available
There are a variety of payment options available to our valued patients. Family and Cosmetic Dentistry accepts debit cards, credit cards, checks and cash, and even offers convenient monthly payment plans for those who qualify. Call our Santa Rosa area dental office today to discuss the right financial options for you.